Introducing the All-New 2020 Jeep Gladiator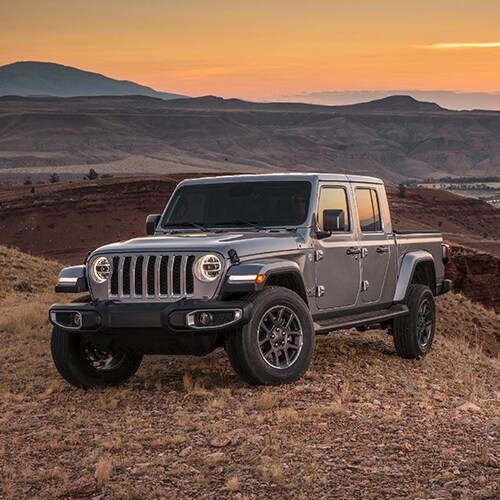 An invigorating and aggressive new adventure-ready mid-size pickup breaking boundaries left and right, the all-new 2020 Jeep Gladiator is a robust piece of modern engineering that's genuinely the first of its kind. Highlighted by its unique pickup-inspired design, the Gladiator is an innovative work of art that was made to be seen.
Offering drivers with a Best-in-Class available 7,650-pound towing capacity, the new 2020 Jeep Gladiator is redefining what's possible behind the wheel of a Jeep. Whether you're an adventure seeker exploring the roads less traveled for your next excursion or a family-oriented driver seeking a reliable vehicle boasting immense capability, the new 2020 Jeep Gladiator is worth exploring.