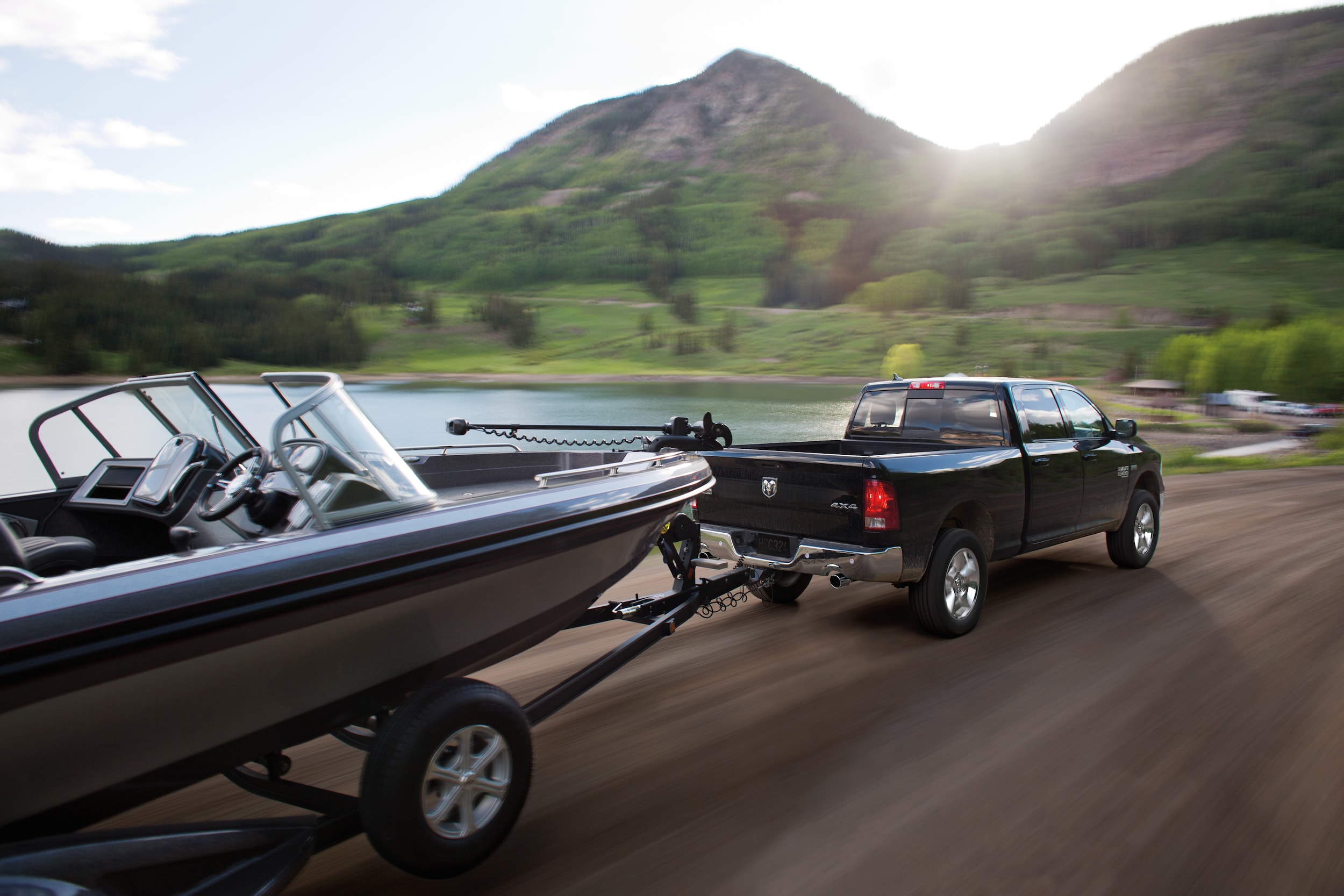 ​
The recent redesign of the Ram 1500 highlights how the classic truck is ready for the future. Drivers will enjoy cutting-edge safety systems and comfort features alongside tailored cabins, but the most exciting aspect of the new Ram 1500 may be the engines. Along with the new eTorque mild-hybrid gas engines, the 2020 Ram 1500 introduces a new diesel engine for the Ram brand. Many drivers prefer new trucks with diesel engines, and the Ram 1500 has one of the best. Learn more about the 2020 Ram 1500 diesel trucks below!
What to Expect from 2020 Ram 1500 Diesel Trucks
Ram recently released the efficiency specs for its new Ram 1500 diesel engines, and they're impressive. 2020 Ram 1500 EcoDiesel trucks get 32 mpg highway with 4x2 models and 29 mpg highway with 4x4 trucks. Those numbers combine with large gas tanks so that you can go over 1,000 miles before filling up your Ram 1500 EcoDiesel! This diesel engine is available in many Ram 1500 models, including the Ram 1500 Rebel, which focuses on conquering all terrains you put in front of it!
This diesel engine isn't just about efficiency, either. The Ram 1500 EcoDiesel outperforms the Ford F-150 and Chevy Silverado 1500 diesel models with the Ram half-ton's 12,560 pounds of max towing capacity. This capability comes in part from its 480 pound-feet of torque, which again leads Chevy and Ford diesel trucks in its class. In short, if you want to buy a diesel truck, the 2020 Ram 1500 EcoDiesel has the efficiency and capability you need.
Learn More About the New Ram 1500 at Our Dealership!
The Ram 1500 is a capable truck with a history of helping with the toughest jobs, and the 2020 Ram 1500 will continue that. If you want to learn what makes it a truck that can go toe-to-toe with any other or why the Ram 1500 diesel stands out, reach out to our Ram dealership!